I'm calling my Medieval/fantasy inn model done.
It looks sufficiently grotty to fit in with the rest of my similarly themed buildings.
As told before, the sign of the swan was code for travelers not to worry about being cold or feeling alone during the long dark nights.
The cooking/baking house was added because having a fire in a thatched building is not a very good idea.
The thatch is in reality darker than it shows here because of the flash.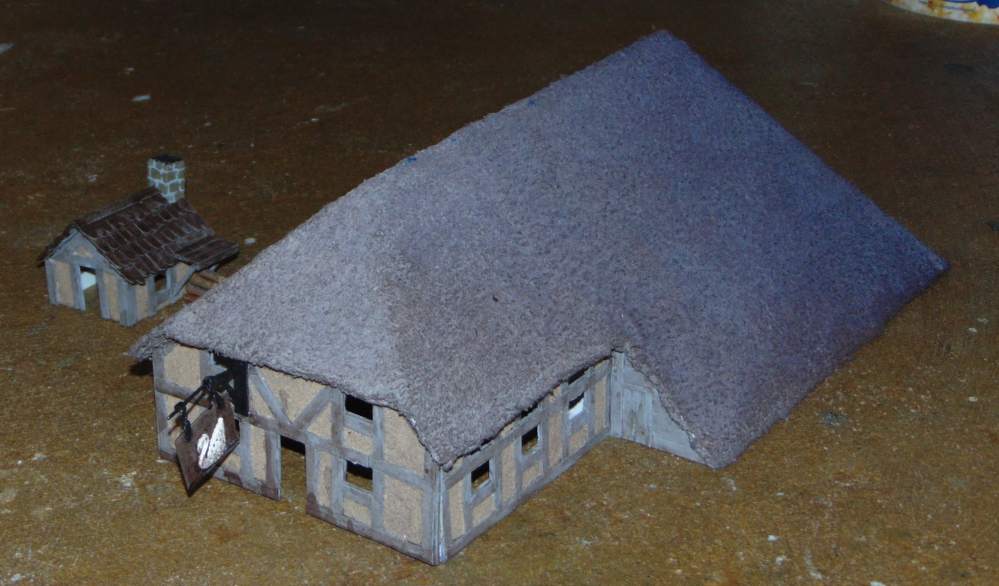 For the why and how, please visit
http://gungnir52.blogspot.com/2019/08/m ... y-inn.html
So this is what has kept me occupied, off and on, for the past five months or so: my fantasy/Medieval hamlet: inn. houses in all price ranges, and of course the sheep cote.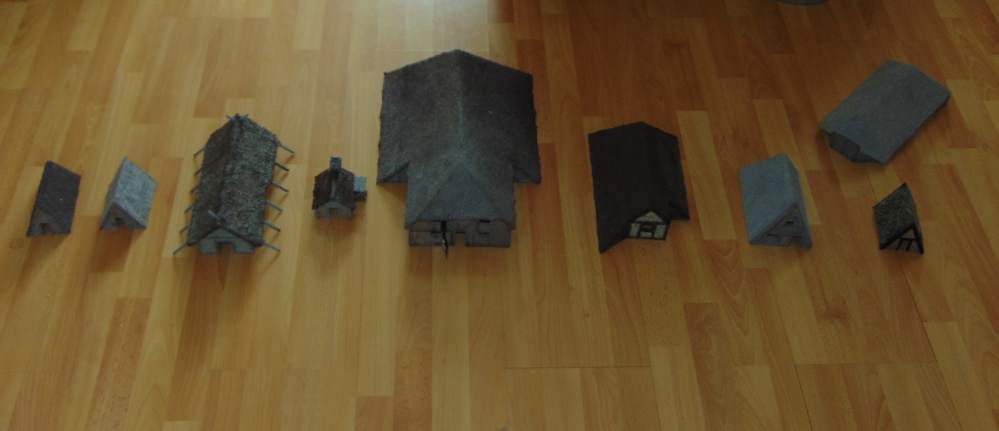 Fun project, and I hope you liked seeing me muddle along. I also hope you saw how easy this is to do, and that it inspires some of you to do your own project. If so, pics, please.
For more info on the individual structures:
http://gungnir52.blogspot.com/